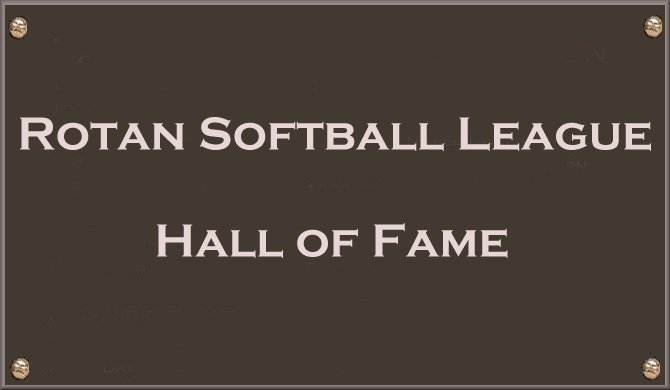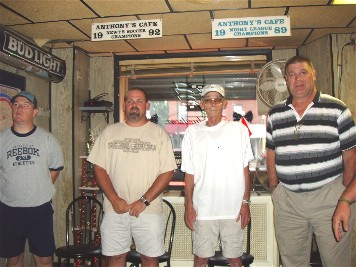 NEWEST MEMBERS OF THE HALL OF FAME 2005
Danny Shissler ~ Mike Prem ~ Charles Tobin Sr. & John (Reb) Bland

Welcome to our all new "Hall Of Fame"
Now visit our Members Gallery by clicking "GO TO"
Find members by name, just one click and it will take you right to their page.
Take your time and enjoy your stay.........

See below our wall of members and past league champions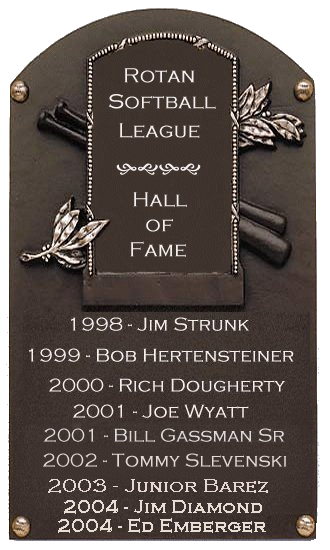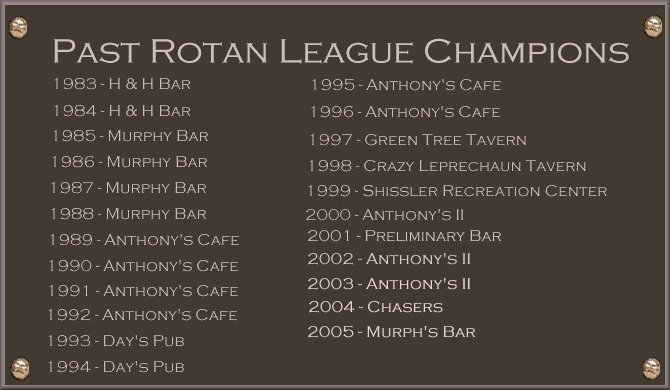 Our most sincere apopogies to those teams that have played and won this league's Championships over its many years from 1956 to 1983. With everyones help we could only go back to the year 1983 with accurately in going back in time to get the winning team names..





TO THE MEMBERS OR FAMILIES OF OUR "HALL OF FAME"
WE NEED YOUR HELP

We are undertaking a big project and we need your help. We would like to put a photo of each one of the members in the Dave Rotan Hall Of Fame on this page. With a little background of the years that they played and the year that they retired from softball. Would you like to help us do this. We Still Need a photo of the member Below. If you can help us please send the photo to: Rotan Hall Of Fame - Photo (We Will Return It to You)
2559 East Dauphin Street
Philadelphia Penna. 19125
Or E-Mail Us


And Thank You so much for your help.

1993 David Bopper Neary - NEED
1995 Richard Farley - NEED
Still need photos

Click here to return to the front page